I fell off the habit horse toward the beginning of the week, but got back on and came back hard in the second half. This week's list is a strange mix of curiosities, stories, and things I'm tinkering with — there's no particular theme because of the aforementioned habit horse incident. If you're here to read about high altitude ballooning, AI, video games, and no-code apps, then you're in the right place.
— Top of mind and top of the news, the we suddenly have a high altitude balloon problem in the US, and in its haste to respond, the United States military seems to have shot down a balloon launched by a HAM radio operator. This is great news as I am both a HAM radio operator and a high altitude balloon enthusiast.
— An old game student of mine, and my first Idea Realization Lab consulting group manager, just released a game on Steam. Check out Broombot Battlegrounds!
— Daniel Meissler's infosec blog is always great, but he shared a few pieces this week that really got me thinking. The first piece is about building a custom AI model for yourself, and the second is the story of an Amazon lawyer who's sounding the alarm that ChatGPT is ingesting their corporate secrets. The implications of the ubiquitous use of AI continue to grow weirder.
— MIT has a "Banana Lounge" that serves students free bananas daily. That is all.
— Pretty much every designer I know has been using Figma. There's been a lot of buzz lately about no code apps, so I went to see what people are doing in the Figma world about that and, lo: Buzzy. I've been tinkering with this over the week and it's a pretty neat integration.
— Field Notes makes a really cool journalist's notepad that I've been using in conjunction with my project books. Keep it beside the computer, jot concepts down as they come to mind, stuff in the book and tape it for safekeeping. As I transition more back to paper, this has been really useful.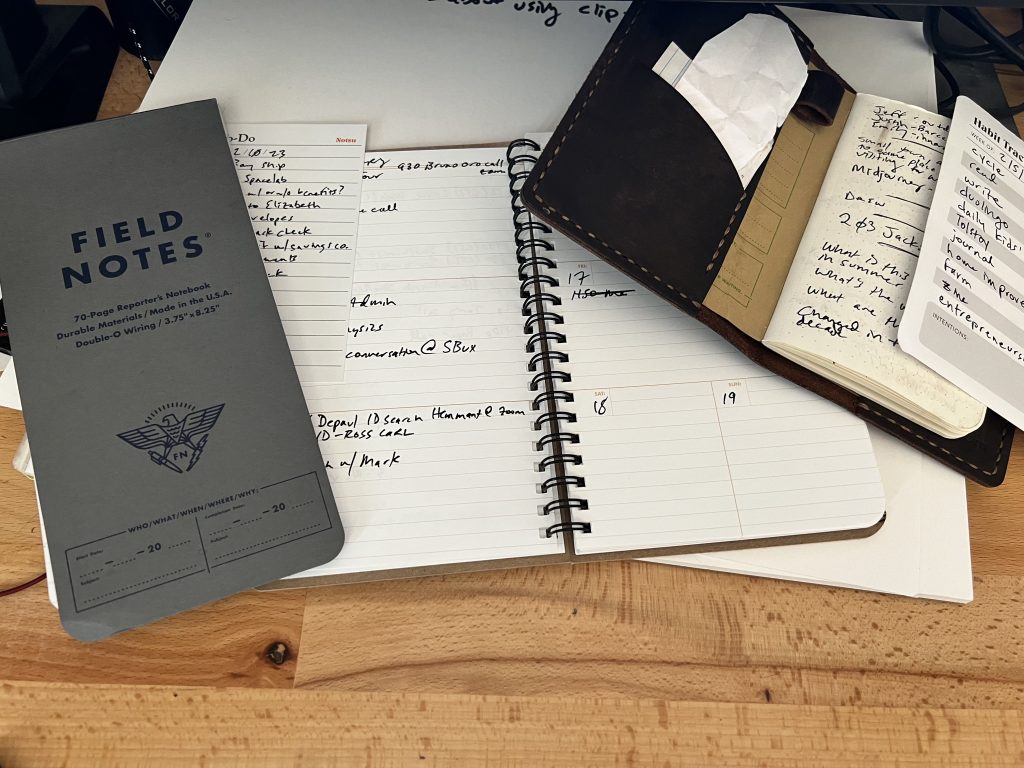 — This is a really good explanation of real numbers in mathematics.
— From an old piece in The New Republic by Wislawa Szymborska: "Whatever inspiration is, it's born from a continuous 'I don't know.'" Good read.
— Reminder: Meetings stink. Especially in the Zoom age. Start imposing some strict rules around them: not too many people, a brief prepared in advance that details the substance and meaning for the meeting, more structure. I've always liked these rules, and am trying to use them more often.
— I've had Jurassic 5 on repeat this week.
Happy Friday!
JRM